Titles come to me any number of ways. Sometimes a catchy title pops into my head and I just have to write a story to go with it. This happened with my yet-to-be-published middle-grade novel,
The Rabbit Ate My Homework
, and a recently written short story,
Free to Good Home
.
If a title doesn't come to me before the story is completed, I'll go back after the fact and comb through it to find a descriptive phrase or line that fits the story.
Listen to the Rain
and my upcoming chick-lit novelette,
How to Cook Up a Disaster
, were titled this way.
Sometimes I choose a symbol, image, or object that represents the story. That's how
The Perfect Ring
and
Fallen Leaves
got their titles.
There's as many ways to title a story as there are stories to be titled. Here's a really great article on titling:
Choosing the Right Name For Your Story
.
Right now, I'm in the process of bundling several of my short stories (
Fallen Leaves
,
Listen to the Rain
,
Caring For Lily
,
For Good or For Bad
, and a bonus story,
Is This Seat Taken?
) into a themed collection. The theme that seems to run through these stories is choices, and how the choices we make affect our lives in good and bad ways.
However, I am having the worst time picking a title for this series (even after reading that excellent article and several more like it!).
Titles I've considered thus far:
The Road Less Chosen
Pathways
The Journey From Now to Eternity
Separate Paths
Separate Ways
Our Own Way
Their Own Way
Taking The Long Way
The Paths We Take
The Paths We Walk
Crooked Paths
Wandering Paths
The Crooked Paths We Wander
Wandering Crooked Paths
Shades of Black and White
Black, White, and Every Shade Between
Between Shades of Grey
Crooked Paths and Burned Bridges
Crooked Little Paths
Every Crooked Path
Each and Every Crooked Path
These Crooked Paths
This Crooked Path
Tangled Paths
And still I'm not in love with any of them. Sigh.
Some books with titles I absolutely love:
Painting Naked by Maggie Dana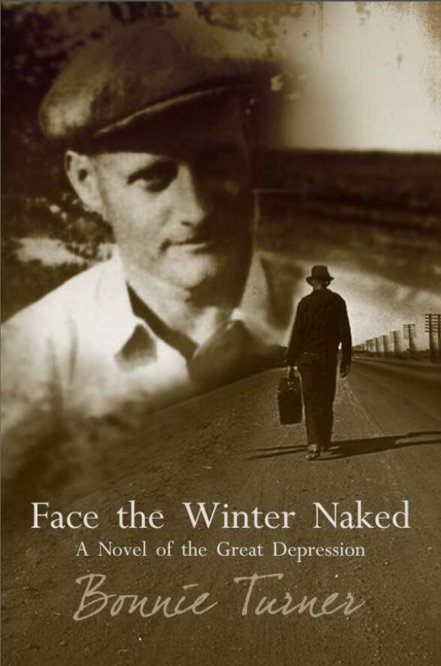 Face the Winter Naked by Bonnie Turner
I'd Tell You I Love You, But Then I'd Have to Kill You by Ally Carter
The Forest of Hands and Teeth by Carrie Ryan
The Strange Case of Origami Yoda by Tom Angleberger
How to Eat Fried Worms by Thomas Rockwell
No More Dead Dogs by Gordon Korman
Well, back to brainstorming...